A novel monitoring method for butterflies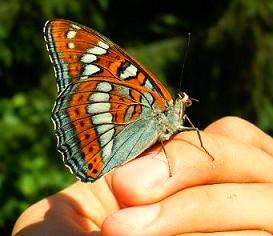 They go where they pleases and they pleases where they go. Despite of their small sizes, butterflies are amazing creatures in many ways. Their complex life stages from egg to larvae, pupa and adult, their variety of colours and shapes in all their life stages and their way of catching the human eye. A garden or meadow in bloom without any butterflies would not be as beautiful as with butterflies present. 
There has sadly been a decline in species richness all over Europe, mostly due to an intensified farming destroying suitable habitats. To get a view of the butterfly situation, monitoring is being performed but almost exclusively in grassland habitats. This means that information and conservation efforts only will be directed towards a part of the species pool - to the part associated to the specific vegetation. With this study I wanted, in contrast, to perform a novel landscape based monitoring method in diverse environments. The resluts was surprising!

Responsible for this page: Agneta Johansson
Last updated: 04/24/07