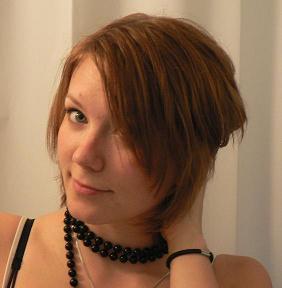 So, who is MaryAnn? Good question! I will tell you as soon as I find out. So far I have only heard that she is not the typical biologist. Why not? Who knows... ask the "them". What ever MaryAnn is doing, she is listening to music non stop. She also loves poetry, philosofical thoughts, Shakespear quotes and Latin sayings.
And she always aims for the stars...
This time, it think she might have just reached them...

Responsible for this page: Agneta Johansson
Last updated: