And to those I want to thank...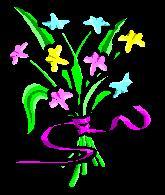 First of all I want to thank my supervisor Per Jensen, professor at Linköpings university, for being a never expiring source of inspiration and the best discussion partner when it comes to behavioural science.
Then Susanne Kerje at the Biomedical Centre, Uppsala, for her indispensable help and support at the molecular lab.
Ann Larsen, at SLU Skara, for her superb job with the feather scoring.
Alf Blomqvist, at Götala research station, for being there with his practical fingers when I needed him
And also many scientist of the FUNchick (Functional Genomics in Chicken) project, especially Finn Hallböök and Leif Andersson, which planted the growing seeds to a couple of my ideas.
Further more I want to thank Wallenberg Courtium Norta, which is the financer of FUNchick.
And lastly I want to thank my family for keeping me with a room during my observation period even though I flew out several years ago ... and of course Malin, my big love, for her ability to make my life a joy.
Thanks every one! 

Responsible for this page: Agneta Johansson
Last updated: 06/13/05